Description
Describe the problem here.
The GUI is just plain white, nothing in it.
Laptop:
HP, Windows 11
AudioRelay 0.24
Hello,
Would you mind posting your graphics card setup?
Graphics card: ?
Graphics card driver version: ?
Example:
Intel HD Graphics 530 - driver version 21.20.16.4550
Nvidia GeForce GTX 960M - driver version 27.21.14.6140
If you have an Intel HD Graphics, you could try to download the latest driver from HP:
Otherwise, disabling hardware acceleration for AudioRelay should work. You can follow these instructions to do that:
Please let me know if this works for you.
Intel(R) HD Graphics Family - 20.19.15.5126
AMD Radeon R5 M255 - 27.20.11023.12002
Older version (maybe 0.12?) was working nicely
Thanks for the info.
You're right, but I had to rewrite the app to make it work on other platforms.
This issue in the graphics library will hopefully be fixed in the future. (compose-jb / github issue)
Here are the instructions that should make the app work, please let me know if this works OK.
In the Windows start menu, type environment
Open the first item
Click on Environment Variables
Click on New
Set SKIKO_RENDER_API as variable name
Set SOFTWARE as variable value
Click OK on all windows
Start AudioRelay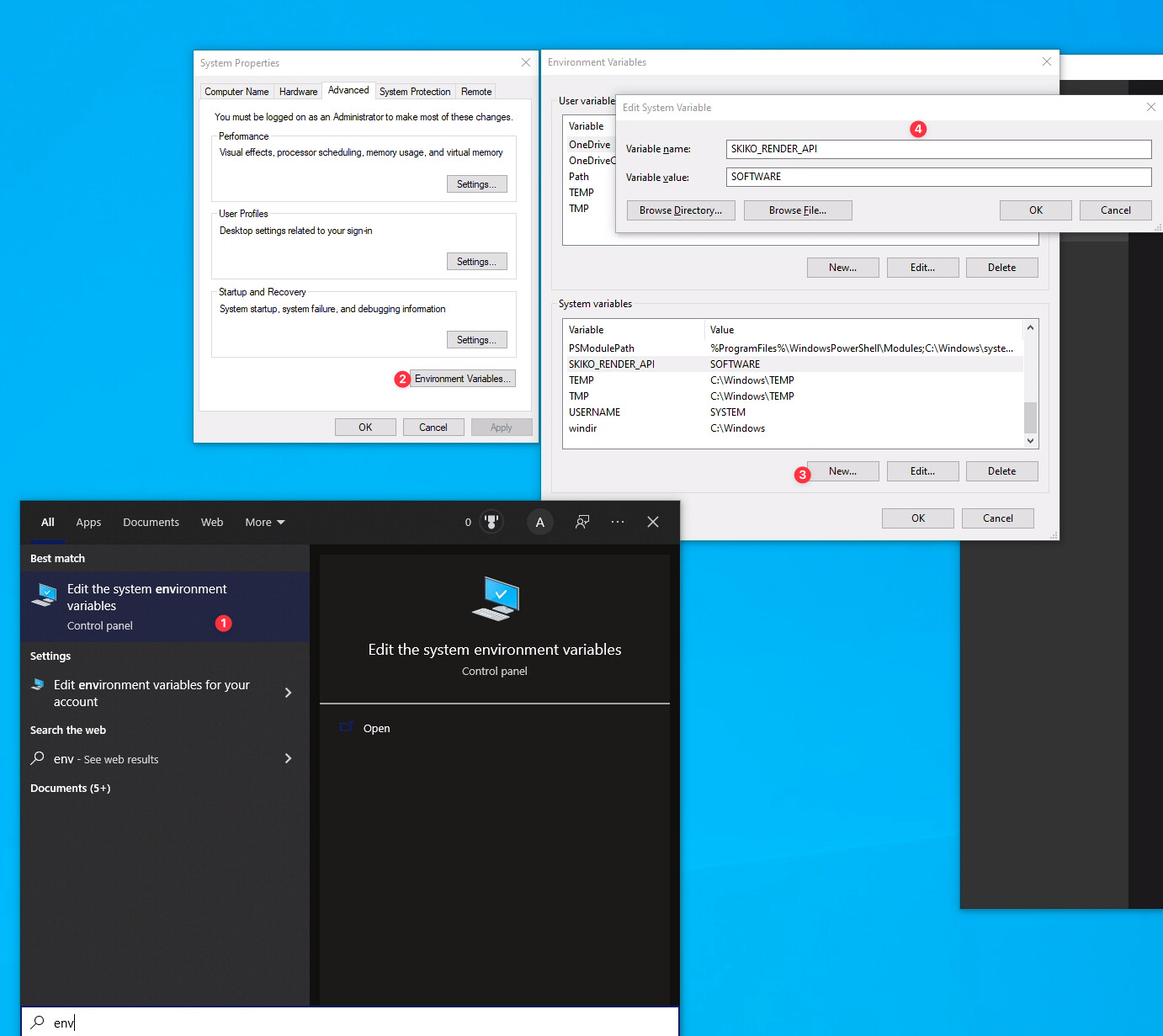 Yes, now it works nicely now.
I confirm that this solution worked on my machine as well. Thank you, Asapha.
Intel HD 4600 20.19.15.5171
GTX 780M 25.21.14.2600