audio relay virtual input and output won't install and i've tried installer multiple times
Have you received my last email? I'm copy pasting my response just in case.
If everything works fine, here's what you should see: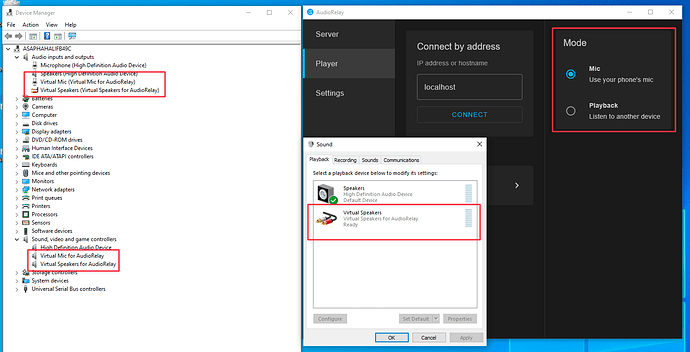 Please let me know what's different in your case.
Is there a warning/message in the "Mode" section? With the mic option being grayed out, for example?
Also, please attach the log files. You can open the logs' folder via a button in the settings.